Yarns are a key component of any craft project, and the type you choose can make all the difference. Whether you are knitting or crocheting, there are many different types of yarn out there that can help you create the perfect item for your needs.
The most commonly known
yarns
are wool, cotton, and acrylic. These fibers can be blended to add characteristics such as softness, strength, and sheen.
Often these types of blends will contain a percentage of another fiber such as bamboo, nylon, or wool. These can be a great addition to your yarn stash as they add unique qualities to the finished product.
These blends can also be incorporated in a number of ways to give you a variety of different fiber choices. For example, some skeins of yarn can be made with 50% superfine alpaca and 50% Peruvian highland wool. This will result in a soft, light weight, and extra warm yarn that will be able to hold dye colors well.
Some other blending options are wool/acrylic and cotton/acrylic. These combinations are especially popular as they can give you a yarn that is softer and more flexible than the original fibers.
When it comes to choosing the right yarn for your project, understanding the differences between each type is essential. You will want to consider the type of fabric you are working with and the style of your project before making a decision.
Cotton is an excellent choice for a wide range of projects. It is incredibly soft, absorbent and durable and can be used for anything from blankets to bath towels and more!
It is also easy to care for as it can be machine washed. This is great for people who do not have time to hand wash their items or for those who just prefer the ease of the machine.
The downside to this type of yarn is that it is not biodegradable or recyclable like wool or cotton are. However, if you are reusing or repurposing your projects you can help to keep them out of landfills.
Some of the other benefits of using acrylic yarns include their ability to be machine washed, their low cost, and their durability. These factors are important when you are creating large-scale projects such as blankets.
One of the biggest benefits to this type of yarn is that it is hypoallergenic and will not cause allergic reactions in the people who wear it. This makes it a great choice for those with sensitive skin.
It is also resistant to moths and other critters who can easily destroy natural fibers. This means that you can store your knit goods in areas where moths may be active such as the attic, and they will not be eaten away.
This type of yarn is also ideal for creating hats and scarves. It is a very soft yarn that can be paired with other materials such as fur or leather to make the ultimate accessory for any season.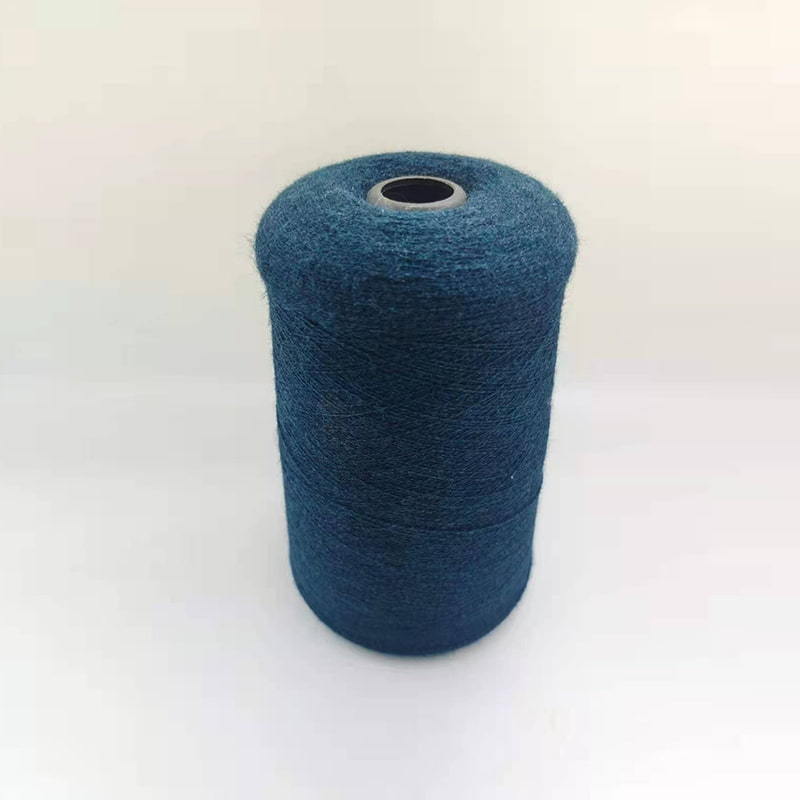 Product Name:
Anti-pilling acrylic core-spun yarn
28/2 Core spun yarn 35%Anti-pilling Acrylic 15%Viscose 28% PBT 22% Nylon Blend yarn
Brand:
RHZ CORE SPUN YARN
Material:
35%Anti-pilling Acrylic 15%Viscose 28% PBT 22% Nylon
Style:
For knitting ,circular knitting ,flatting knitting
Colour:
Various of colors according buyers requirements
Application:
Outwear,sweaters,gloves,hats,socks etc
Feature And Advantage:
Soft touch,imitation rabbit hair ,cashmere like 
Color Fastness:
Color fastness is good