Polyester brushed yarn
is lightweight, stable and wrinkle-resistant. These attributes make this type of fabric perfect for a variety of projects. It is also a great choice for garments that will be washed often. However, before purchasing polyester brushed yarn, you may want to learn a little more about how it is made. Here is a quick overview of the process.
Polyester yarn is a synthetic fiber that is often blended with other fibers to give it a greater range of strength and durability. Typical blends include cotton and rayon. In some cases, it is even created from recycled PET bottles. A wide array of novelty yarns is also available.
There are many different types of polyester yarn. Besides polyester brushed yarn, you can find a number of other fabrics made from this material. While polyester is generally strong and durable, it is not heat resistant. Consequently, it should not be worn in places where it will be exposed to high heat.
Polyester brushed yarn is also easy to care for. You can wash it on a gentle cycle in your washing machine, or use the low-heat setting in your dryer. This makes it suitable for travel, too.
You can purchase brushed poly fabric in a variety of weights. Some of the lighter weights are ideal for sock knitting and cardigans, while a heavier, more durable weight is good for sweaters and coats.
If you're interested in trying a brushed poly fabric, you may want to consider the weight of the yarn as well as the texture. For example, you can get a double brushed poly fabric that has a lovely drape. The resulting fabric is much easier to sew than a single-brushed poly.
Brushed yarn can also come in a variety of colors and textures. These different textures can be used to create a unique look for an item. Whether you're looking to make a pair of leggings, a hat, or a neck scarf, there is a style for you.
If you're considering making a sweater, you might choose a brushed poly with a thinner, more elastic yarn. While this is a good choice for garments that will be worn a lot, it doesn't hold its shape as well as a cotton knit.
Polyester brushed yarn can also be a great choice for smocking or backing felted items. As long as you follow proper care instructions, it should last for a long time. Alternatively, you can choose to purchase a smocking kit, which includes a smocking bobbin and needles, as well as a smocking stitch book.
During the manufacturing process, you can modify the diameter of the holes in your spinneret. Changing the spinneret can help you avoid pilling, and will also add to the strength of your yarn.
If you're shopping for a smocking kit, it's a good idea to check out the quality of the materials. Typically, it's best to choose a manufacturer that is known for providing a quality product. Other factors to take into account when buying a smocking kit are the fabric and color options available.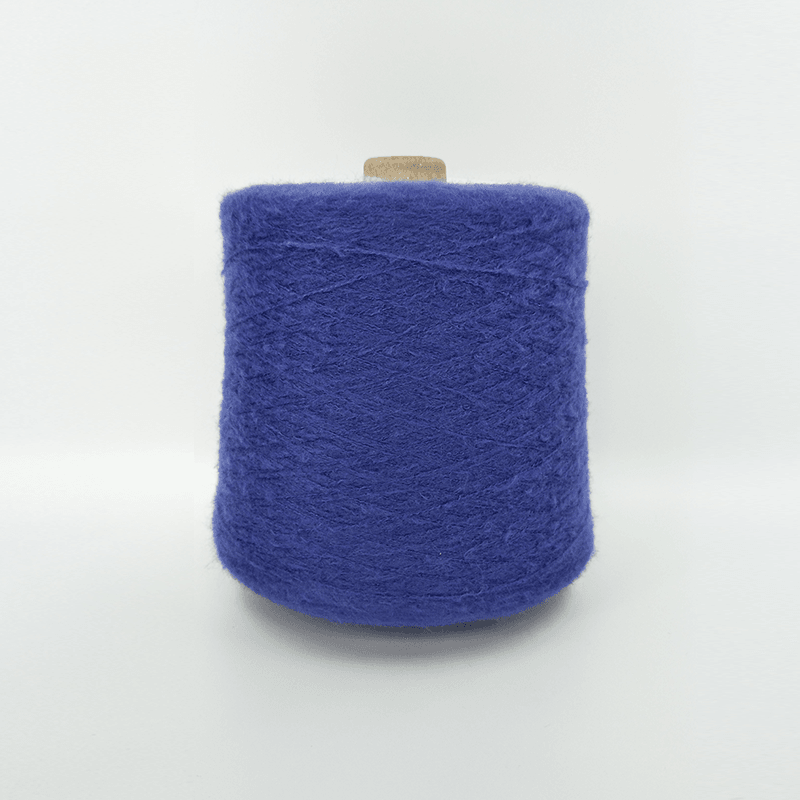 Material:
100% Polyester,100% Acrylic,Acrylic/spandex,Acrylic /polyester
Style:
For knitting ,circular knitting ,flatting knitting
Colour:
Various of colors according buyers requirements
Application:
Outwear,sweaters,gloves,hats,socks etc
Feature And Advantage:
Soft touch,imitation hair
Color Fastness:
Color fastness is good