Imitation mink yarn
is a kind of yarn which is made from the combination of nylon and polyester fibers. It is very soft and durable. This type of yarn is used for making various clothing items. These fibers can be dyed in various colors.
Mink yarn is not only durable, but it is also hypoallergenic. It is resistant to dust, moths, and other external pollutants. Its silky texture gives it a luxurious feel. It is a great substitute for fur in clothing.
This type of yarn is commonly used in the creation of children's clothing, accessories, and toys. The soft, shiny surface of the fabric can be a wonderful addition to any project. There are several different types of mink yarn. Some of these include nylon mink yarn, which is a blend of nylon and polyester, and polyester mink yarn, which is a strong, soft, and durable yarn.
Polyester mink yarn is stronger than wool, but is still soft and warm. In addition, it has good colorfastness and stain resistance. Because it is made from micron-size polyester filament, it can be used in sewing fabrics. Compared to wool, it is not as itchy and is not prone to breaking.
Mink yarn is available in many colors. The deposition of the threads and the light reflection off the fibers determine the color. Colors for mink yarn may range from light to dark, depending on the threads' deposition and the woven fabric. During the production process, some yarns are blended with additives to increase their strength.
The length of the yarn staple is a major factor affecting its durability. If the yarn is exposed to air pollution or poor weathering, it will start to fade. However, if the yarn is cleaned frequently and dried properly, it will last for a long time.
Polyester mink yarn is a perfect choice for a variety of projects. It has a smooth, fur-like texture and a silky hand feeling. You can use this fiber for making sweaters, dresses, scarves, bags, and other garments.
Whether you're a designer or a DIY enthusiast, you'll love the look and feel of mink yarn. Unlike other fibers, this type of yarn does not shed its hair like real fur. Moreover, it is lightweight and breathable.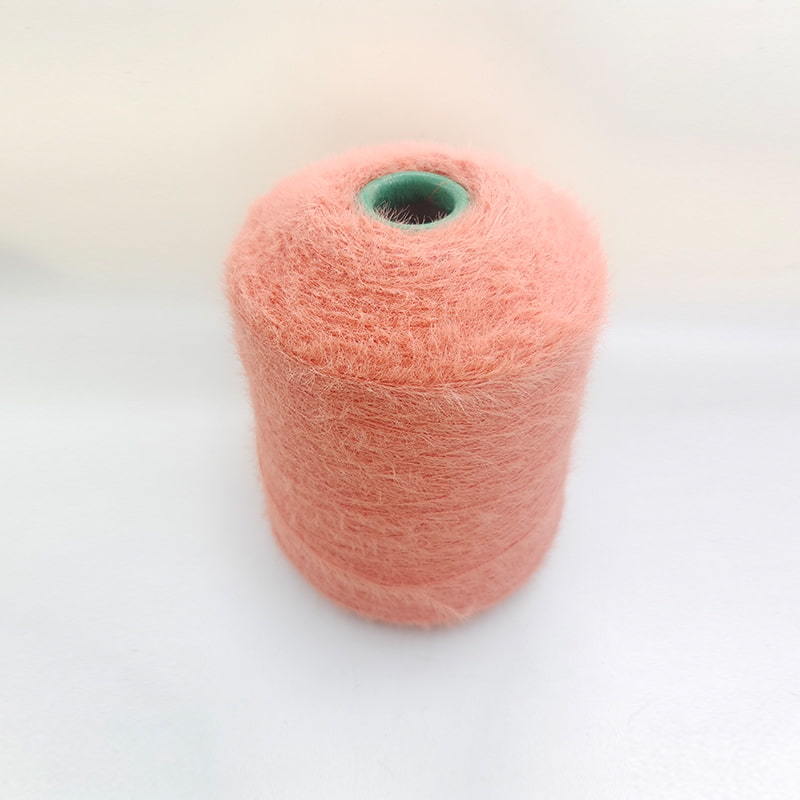 Style:
For knitting ,circular knitting ,flatting knitting
Application:
Outwear,sweaters,gloves,hats,socks etc
Feature And Advantage:
Soft touch,imitation hair
Color Fastness:
Color fastness is good