Chenille Yarn
, also known as chenille, is a new type of fancy yarn. It is made of two strands as the core thread, and the feather yarn is sandwiched in the middle by twisting. Generally, there are viscose/nitrile, cotton/polyester, viscose/cotton, nitrile/polyester, viscose/polyester and other chenille products. Chenille decorative products can be made into sofa covers, bedspreads, bed blankets, table blankets, carpets, wall decorations, curtains and other city decorations.
    A chenille thread is characterized by fibers held on a plied core yarn, shaped like a bottle brush. It is soft to the touch and is widely used in velvet fabrics and decorative fabrics. The fabrics are gorgeous and have a velvety feel. It can also be used directly as a knitting thread, which has the characteristics of plumpness, warmth retention and good decorative effect.
    The use of chenille yarn gives home textile fabrics a thick feeling, which has the advantages of high-end luxury, soft hand feeling, plump suede and good drape.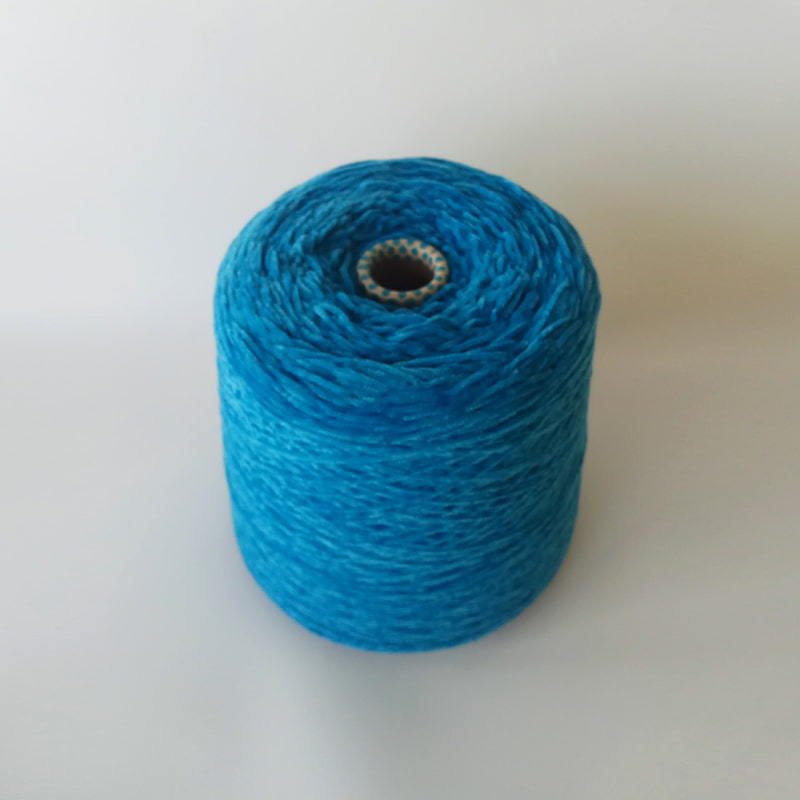 | | |
| --- | --- |
| Fabric: | Chenille |
| Product Name: | 3.5NM/1 5.5NM/1 100% Polyester fancy chenille volvet yarn |
| Origin: | Jiangsu China |
| Brand: | RHZ chenille volvet yarn |
| Craft: | Fancy |
| Material: | 100% Polyester |
| Style: | For knitting ,circular knitting ,flatting knitting |
| Colour: | Various of colors according buyers requirements |