Feather Yarn
is a type of knitting yarn that can be used to make hats, scarfs, and other types of garments. It is made from a variety of different materials, including wool, cotton, synthetic fibers, and other natural sources.
The fibers used to create feather yarn are very soft, lightweight, and breathable. They are also durable and have strong elasticity. This makes them the perfect choice for a wide range of projects, from baby clothes to adult sweaters.
It is also a great choice for decorative items because it looks amazing! It can be dyed in many different colors, which will give your items a beautiful finish.
You can buy a variety of different types of feather yarn at wholesale prices. You can choose a quality supplier online or offline to get the best value for your money.
Feather yarn comes in a variety of weights, each having their own purpose. Each weight is different, and each has a unique feel that you can use to create your favorite projects.
Some of the different types of feather yarn include acrylic, cotton, and plant fiber. The materials that are used to create a feather yarn are determined by the desired feel and appearance of the finished product.
One of the most common types of feather yarn is acrylic. Acrylic is a type of fiber that is derived from polyacrylonitrile (PAN). It is a solid and flexible fiber with a soft feel, good elasticity, and resilience. It does not irritate or cause itching, and can be easily processed into a variety of products.
Another type of feather yarn is polyester, which is a synthetic fiber. It is a softer, more absorbent fiber that can be knitted into beautiful clothing and accessories. It is also durable and easy to clean.
Whether you want to knit or crochet something with feather yarn, there are a few things that you will need to know before you begin your project. First, you will need to determine the size of your project and what type of stitch pattern you want to use. Next, you will need to choose a quality feather yarn that you can trust.
In addition, you will need to select the type of needles that will be used to make the piece. This will help you ensure that the pieces you create will be of high quality and will last for a long time.
Once you have the right feather yarn and the proper needles, you can begin to start your project. Using this yarn will help you create beautiful, unique items that are sure to impress your friends and family!
You will need to find a reputable supplier that is affordable and has great customer reviews. You will also need to find a store near you that sells this type of thread.
This is a type of fiber that is easy to manipulate and can be dyed in any color you desire. It is very popular for knitting, crocheting, and other crafts.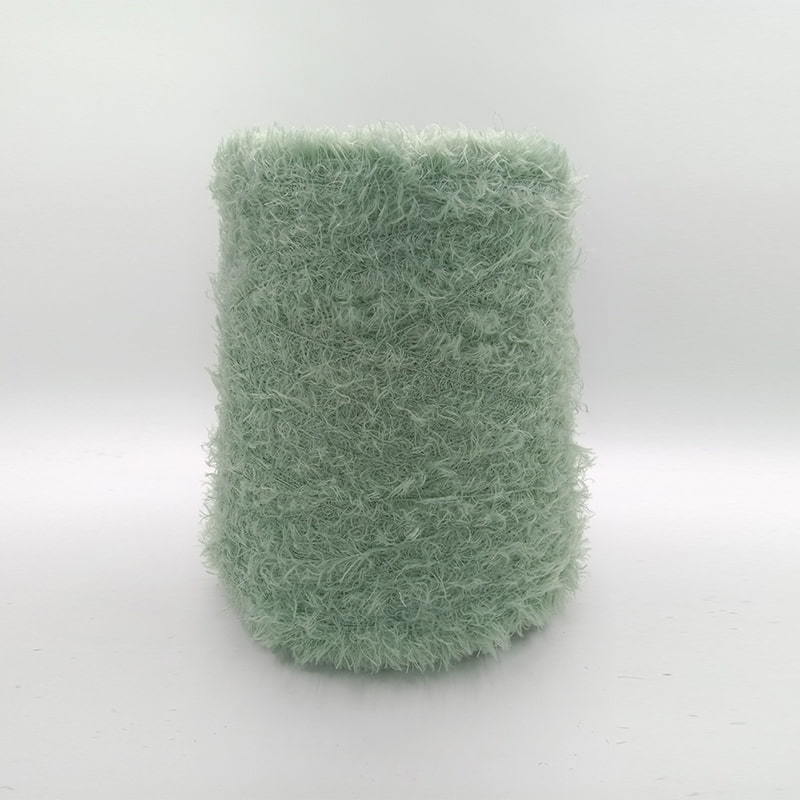 4cm fur imtation like yarn 100% Polyester mink fur feather yarn
Style:
For knitting ,circular knitting ,flatting knitting
Colour:
Various of colors according buyers requirements
Application:
Outwear,sweaters,gloves,hats,socks etc
Feature And Advantage:
Soft touch,imitation hair
Color Fastness:
Color fastness is good