Brushed polyester is a popular fabric that is used to create warm clothing. Whether you are looking for a dress or a tank, brushed poly has a wide range of uses and offers great durability. It is also a versatile fabric, perfect for many different garments, and can be easily machine washable.
Polyester is a synthetic fiber made from petroleum and two other products. Polyester can be blended with natural fibers to create strength and stability. Often, it is used as a substitute for wool, a common fabric. Unlike cotton, polyester is a durable fiber that does not stretch and wrinkle easily. In addition to its strong attributes, it can be dyed and is often environmentally friendly.
Polyester brushed yarn
is produced from recycled PET bottles. These bottles are sorted by color. The workers then remove any foreign objects from the bottles. The bottles are then emptied into a vat. They are then washed again to remove any remaining chemicals. This process helps to set the crystalline structure of the molecules. After this, the bottles are dried.
During the manufacturing process, the filaments of the polyester yarn can be altered. For example, the diameter of the spool can be increased to reduce the chance of pilling. Other fibers can be spun into the filaments to increase the strength and fiber length.
Besides its durability, polyester brushed yarn is also extremely easy to care for. Although a single polyester yarn can be prone to pilling, polyester blended with other fibers are usually more durable and less likely to do so. A blend of polyester with other fibers can add stability and strength, and the fabric is also more breathable than 100% polyester.
Another thing to consider when choosing polyester brushed yarn is its thickness. Polyester brushed yarn is available in a variety of thicknesses, ranging from three to six strands per inch. Depending on the texture and thickness of the yarn, the fabric may be a solid color, or space-dyed.
Generally, a brushed poly has more resistance than a cotton knit. While it isn't quite as breathable as bamboo, it is still ideal for wearing in cooler climates. Among its other benefits, brushed poly doesn't stretch and is resistant to static buildup.
Because it is resistant to wrinkles, brushed poly is ideal for wearables that will be washed and worn frequently. It is also a good fabric for travel and active lifestyles. You can also find a variety of colors for your brushed poly. If you are interested in a garment that will be worn in a humid environment, you can choose a blend that has a breathable finish, such as rayon.
Another benefit of brushed poly is its flexibility. It is a good fabric for skirts, dresses, athletic leggings, and tanks. However, if you want a more comfortable and flexible fabric, ITY (interlock twist) is a great choice. ITY is soft to the touch on the outside, and breathable on the inside. Also, a satin lining can add style and comfort to any garment.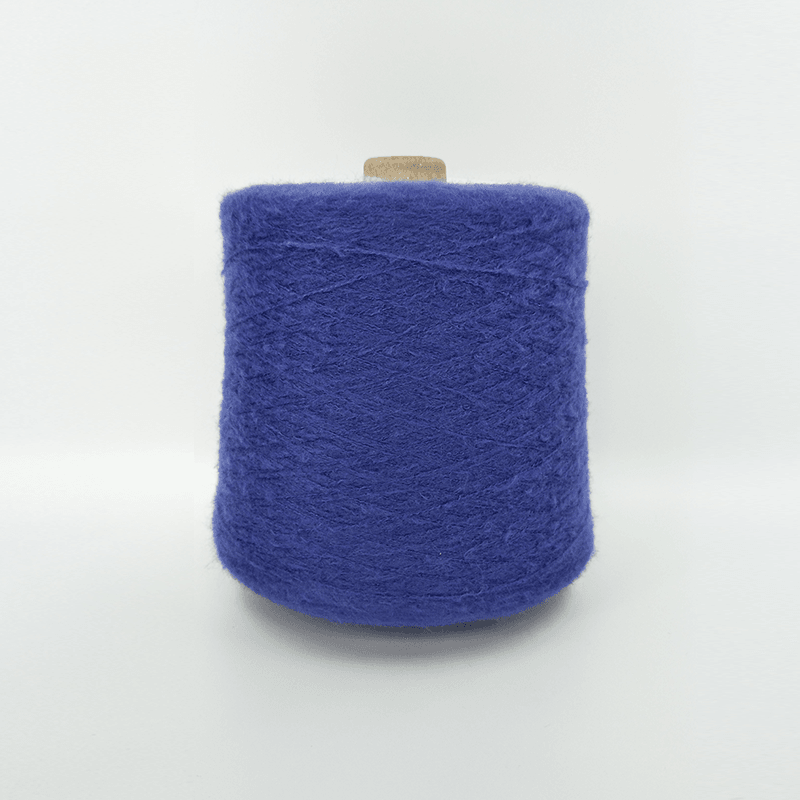 Material:
100% Polyester,100% Acrylic,Acrylic/spandex,Acrylic /polyester
Style:
For knitting ,circular knitting ,flatting knitting
Application:
Outwear,sweaters,gloves,hats,socks etc
Feature And Advantage:
Soft touch,imitation hair
Color Fastness:
Color fastness is good