Polyester Spun Yarn
is a very popular and versatile synthetic yarn that has revolutionized the textile industry across the world. It is made up of strong and sturdy fibers which have multiple benefits like abrasion resistance, wrinkle-free, easy to wash, etc.
It is a versatile fabric that can be used in various fabrics such as shirts, pants, sweaters and dresses. It also has the ability to make a variety of other products such as towels, bedding, curtains, etc.
There are a lot of different types of Polyester Spun Yarns available in the market. Some of them include spun yarns, textured yarns and recycled polyester yarn.
Textured yarns are produced by twisting and drawing PET (Polyethylene Terephthalate) multifilaments together. They are typically used for woven and knit fabrics, but they can also be embroidered on clothing items or home textiles.
These textured yarns have a different look and feel, and can provide more color variation to fabrics. They are usually a blend of natural and synthetic fibers, such as cotton, wool and rayon.
They are available in a wide range of colors and are lightweight, quick drying, and durable. They are often incorporated into fabrics for women's and men's clothing, sportswear, and apparel for children and babies.
Recycled Polyester is a great choice for diverting plastics from the landfill and producing fibers that have fewer Co2 emissions than new ones. This is because it requires far fewer resources than making from virgin material and does not break down in landfills or sea water.
It is a good choice for a number of reasons such as its low cost, durability and versatility. It is also a great solution for diverting plastics from the landfill and reducing Co2 emissions by utilizing post-consumer waste.
A lustrous and soft fabric can be produced from a mixture of polyester and nylon fibres, which have both abrasion resistance and wrinkle-free properties. This combination is ideal for garments that require a good hand and are required to be resistant to mildew and insects.
In addition, this combination also has the advantage of being able to be dyed without losing its appearance. This means that it can be used in a number of fabrics and garments and is particularly suitable for garments in warm climates.
This is because it can be twisted and drawn together to produce a cohesive thread that has a smoother surface than filament yarns. This helps to reduce the amount of pilling that can occur on a fabric, which can be a problem with filament yarns.
The process of drawing a yarn is very simple and involves passing compressed air through a tube that contains opened yarn ends. As the tube passes, the flow generates a partial vacuum inside the tube, which causes the open yarn ends to move back into the tube. They are then placed in a prism slot that allows them to be drawn by the feeder arm. The movement of the feeder arm determines the extent of overlap that is generated between the opened ends. The longer the length of the yarn, the higher the degree of overlap.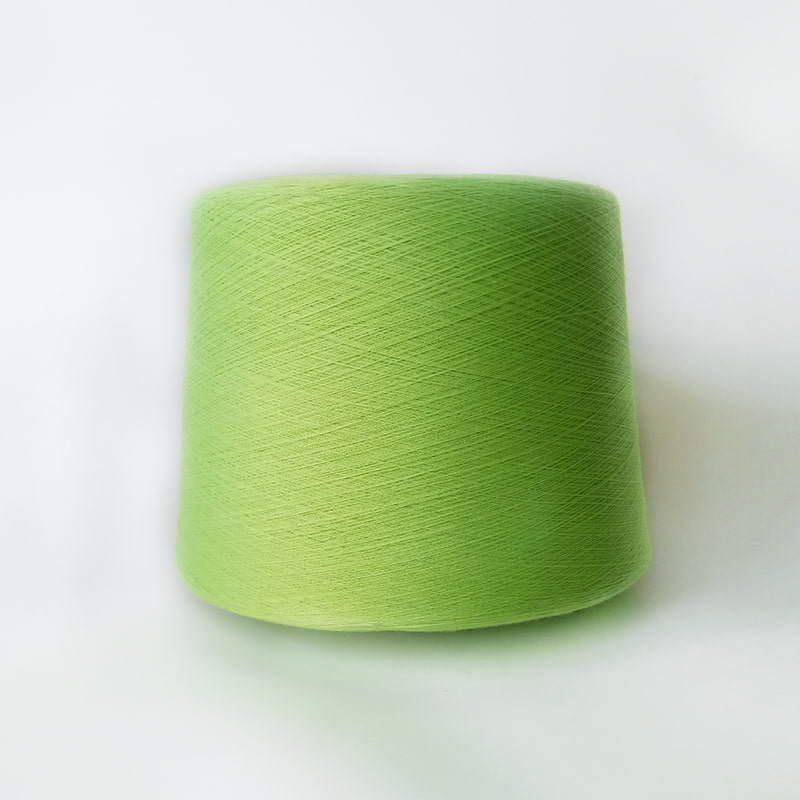 Style:
For knitting ,circular knitting ,flatting knitting
Colour:
Various of colors according buyers requirements
Application:
Outwear,T-shirt,sweaters,gloves,hats,socks etc
Feature And Advantage:
Good Strength and good color fastness
Color Fastness:
Dope dyed.Color fastness is good
Yarn count:
30S/1 ,20S/1,40S/1,50S/1,21S/1,24S/1,16S/1