Polyester Brushed Yarn
is one of the most popular yarns in knitwear and sewing. It is available in a wide variety of colors and has a super soft feel. Oftentimes, it is paired with cotton for comfort and durability. It is easy to wash, dry, and iron on a low setting. It can be used to create a variety of garments, including sweaters and tops. In addition, polyester is a popular choice for activewear because it is resistant to stretching and shrinking.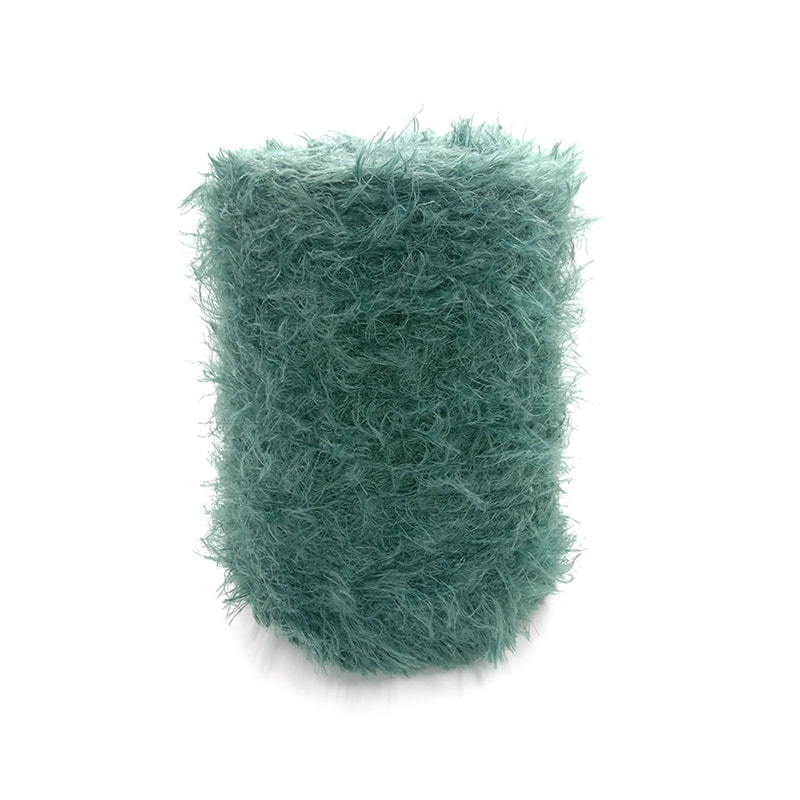 Polyester is a man-made fiber that can be blended with natural and/or acrylic fibers to create a variety of different yarns. It is also used to make a variety of novelty yarns that can be fun to use in knitting and crochet projects.
To make polyester yarn, raw materials are ground up and then spun into long filament threads using a spinning machine called a spinneret. These filaments are then twisted together to form a solid yarn. The yarn is then made into various thicknesses to suit the desired garment.
The most common types of polyester yarn are lace, sport, and worsted weight. These are used to create everything from shawls and doilies, to lightweight sweaters and hats. Worsted yarn is thicker than lace or sports and can be used to create hats, scarves, and thick sweaters. Mohair is another popular type of yarn that is often used with wool or polyester for added strength and durability.
 This is a polyester based fabric that undergoes a brushing process which gives it a soft, fuzzy, almost suede feeling. It has great drape and stretch and recovery which makes it ideal for clothing, especially leggings.
When a yarn is brushed it is put through a mechanical brushing machine where metal brushes with varying sizes of tips are combed over the surface of the yarn which gives it a very soft, fuzzy and suede like texture. The fabric with the brushed side feels so soft to the touch that it is sometimes mistaken for real wool. This is what makes it such a comfortable and versatile fabric for cold weather wear!
It can be brushed on both sides or just one, and is very durable. It can be used to make a variety of garments including activewear, dresses, skirts, and more. It can also be paired with cotton or bamboo to add some stretch and recovery. It can even be used to smock and it does pleat very well, but I found that it has more resistance than a cotton jersey when you are pleating. This is something to keep in mind when you are planning your next project! It is not as breathable as cotton so it might not be the best for hot and humid climates.